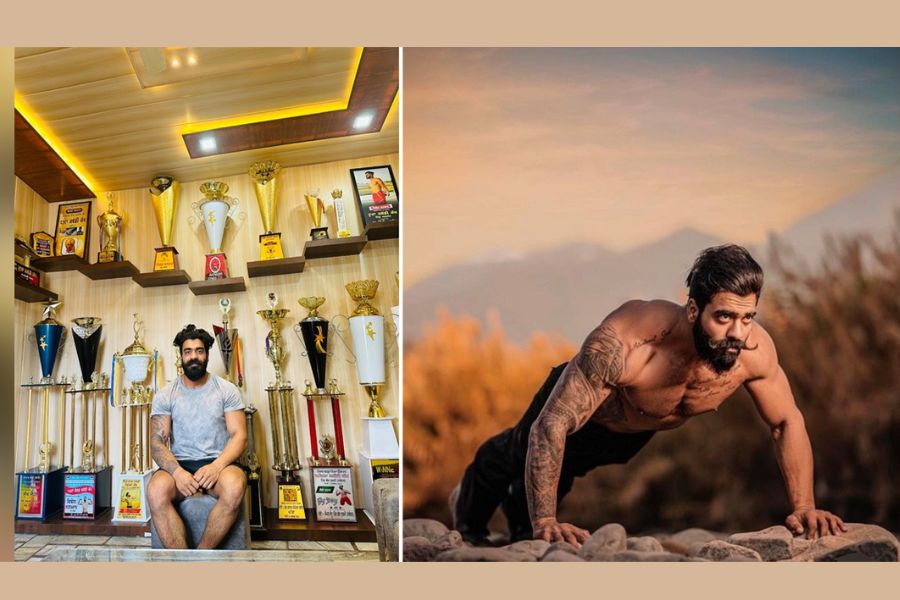 New Delhi (India), April 26: A young man named Sukh Johal was motivated to start his own adventure as an Instagram content maker after being inspired by the foreign Calisthenics king, Michael Vazquez, in a world where social media had become an integral part of people's daily lives. He swiftly gathered a following of over 1,173,067 individuals who loved his ability to make inventive and outlandish videos that were relatable to his audience as soon as he started sharing his own content.
Particularly Sukh Johal's fitness videos attracted a lot of attention both domestically and abroad, and his followers soon dubbed him "The King of Punjab." Sukh Johal persisted and continued to create material every day without taking a break longer than one day despite suffering some difficulties in the beginning, such as having his ideas stolen by other content producers. He couldn't help it; having been a talented student in the past, he was motivated by his enthusiasm for motivating others and his desire to share worthwhile information with his audience.
Sukh Johal earned enormous success thanks to his callisthenic skills and received more than 60 trophies as well as cash from his grateful followers. His triumph didn't end there, though. He was well on his way to realising his ultimate dream of starting his own business.
The journey of Sukh Johal involved more than just his own success. He was aware of the influencers' significance in influencing interactions between businesses and consumers, as well as the potential of social media to bring them together. He worked tirelessly for more than three years to accomplish this goal because he was determined to leverage his platform to support brands in engaging with their target audience more meaningfully.
Sukh Johal maintained his optimism and goal-focused attitude throughout his journey. He didn't care about losing supporters since he had a strong conviction that if he had huge goals, he would achieve them. His content kept awe-inspiring crowds and viewers alike, who were equally astounded by his originality and innovation.
In the end, many people find inspiration from Sukh Johal's narrative. He demonstrated that anyone can succeed in the digital age with effort, tenacity, and a desire to think large.
If you have any objection to this press release content, kindly contact pr.error.rectification[at]gmail.com to notify us. We will respond and rectify the situation in the next 24 hours.