KIFI Association's 1st National Kudo Championship and Training Camp sees Over 600 Participants from Across India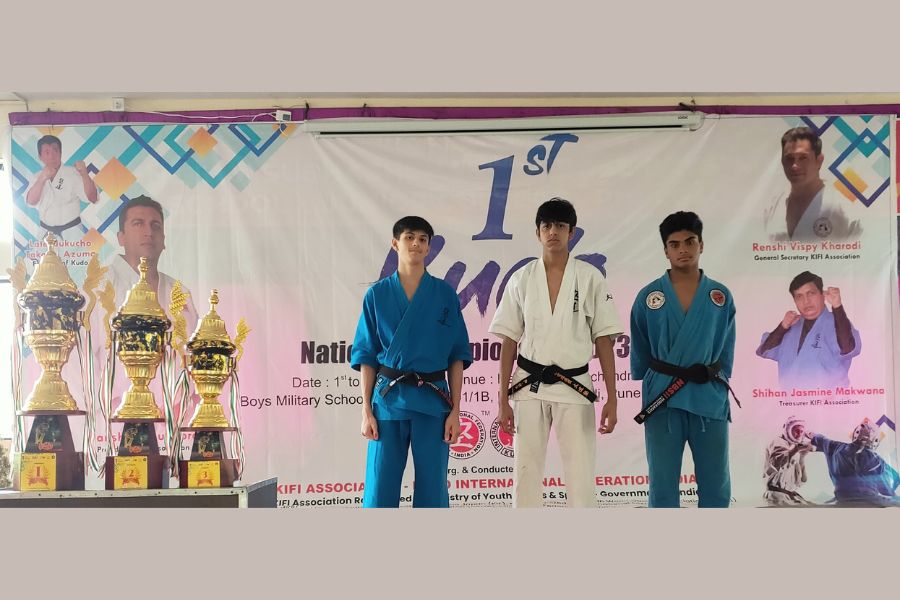 Seen here in picture winners with trophies Zidan Kharadi – Gujarat, Pranshu Vora – Maharashtra, Hriday Boriawala – Mumbai
Pune (Maharashtra) [India], May 8: The Kudo International Federation India (KIFI ASSOCIATION), recognized by the Ministry of Youth Affairs and Sports, held its 1st National Kudo Championship and 59th national training camp at Netaji Subhash Chandra Bose Military School, Pune from 1st May 2023 to 7th May 2023.
KIFI ASSOCIATION President Hanshi Mehul Vora, 8th Degree Red belt, stated that over 600 students and officials from 28 states and union territories of India participated in the said championship.
Overall championship winner's 1st place trophy was awarded to Gujarat State with 83 medalists, the 2nd place trophy was awarded to Rajasthan State with 72 medals, and the 3rd place trophy was awarded to Maharashtra State with 54 medals.