IMS Ghaziabad (University Courses Campus) boosts STEM education through collaboration and a broad curriculum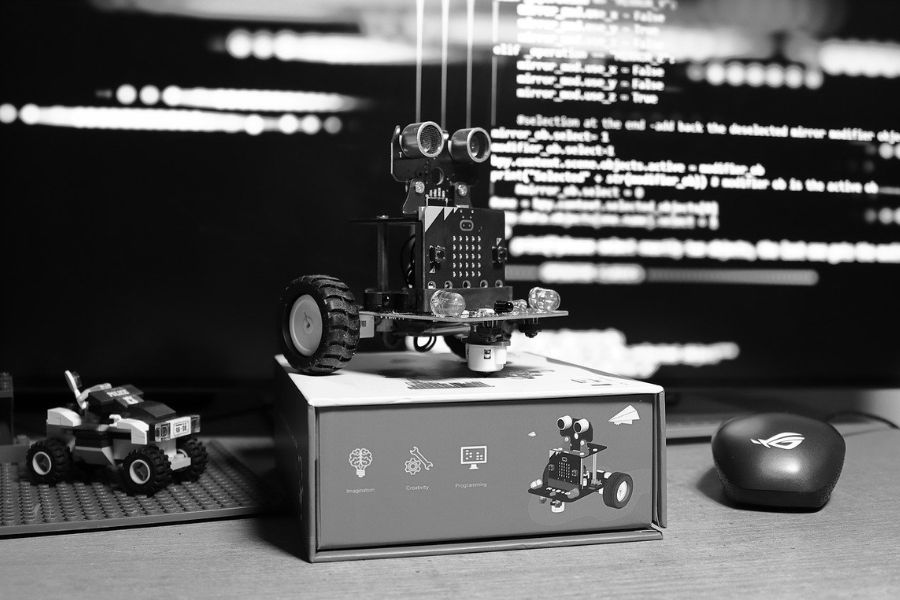 Ghaziabad (Uttar Pradesh) [India], May 31: Instituted by a group of creative thinkers and philanthropists in 1990, IMS Ghaziabad (University Courses Campus) is one of India's reputed and trusted institutions with 33 years of academic legacy. The institute was established to nurture the business leaders of tomorrow who can adapt themselves to the ever-changing economic landscape.
As technology advances, the outlook towards education is evolving towards a more realistic pattern, which goes beyond theoretical knowledge and has diversified into more immersive and interactive learning experiences.
The concept of STEM (Science, Technology, Engineering, and Mathematics) has a significant role in such transformation, impacting the growth of both students and society. Providing STEM education is an excellent way to address the growing skill-based challenges in the job market. The subjects focus on technical skills and critical thinking, making students ready to solve job-based difficulties head-on confidently.
STEM education is an improvement on the conventional modes of instruction. Students who are passionate about science can combine their interests and careers thanks to its innovative methodology. When students learn theory along with working on projects and practical solutions regarding the field, a glorious career awaits them.
STEM education has addressed global challenges, including healthcare access, climate change, renewable energy sources, and cybersecurity threats. Finding solutions to global problems will be difficult unless every educator ensures equitable access to STEM education to support every aspiring learner in the community.  It indicates that educators should also be provided with adequate resources, timely training, and technological support to sustain STEM in our education system effectively.
In the next few years, the employability market will be dominated by automated systems, diminishing manual tasks to a large extent. It means there will be a proactive transformation in the career ventures. Diverse job opportunities will be created expeditiously, where the experts predict a sharp leap in demand for distinguished professionals in technical, scientific, health, and analytical sectors.
Exposing the students to the STEM approach will cultivate the novelty in education and encourage them to tackle these technological challenges with new perspectives. Specialized certifications and training through industry collaboration will equip the students to innovate new technologies and keep pace with the ever-evolving digital landscape.
The coursework of STEM subjects challenges the students to think critically and come up with effective solutions. As a result, students will be prepared to emerge as the next generation of innovators.
In the coming years, educators, parents, students, and institutions must be involved in the learning process and consider embracing STEM education for a holistic and practical understanding of the future that awaits us. Besides stimulating creative and analytical skills, it is a profound way to mold the next generation of young minds with an augmented vision and ambitious attitude. It will help shape our society with an innovative phase of the technological cataclysm.
Having acknowledged the role of STEM in society, IMS Ghaziabad (University Courses Campus) endeavours to impart innovative and vibrant STEM learning approaches as a part of its mission. They turn students into leaders by implementing a skill-focused curriculum, hands-on experiments, and research projects, fostering future scientists, trailblazers, and innovators to tackle technological challenges and transform society with sustainable solutions.
About IMS Ghaziabad (University Courses Campus)
On the cusp of turning 33, the institute believes in innovative educational and cutting-edge research facilities run by a dedicated faculty committed to improving the intellectual capital of students. Besides its global accreditation, the institution has an excellent record of ensuring the placements of over 4000 alumni in diverse job profiles. IMS Ghaziabad (University Courses Campus) paves the way for an easy future for students focusing on STEM in its courses.
If you have any objection to this press release content, kindly contact pr.error.rectification[at]gmail.com to notify us. We will respond and rectify the situation in the next 24 hours.