Gujarat's Online Coaching Platform Vidyakul Makes History with 97.6% Pass Rate in GSEB Class 10th Exams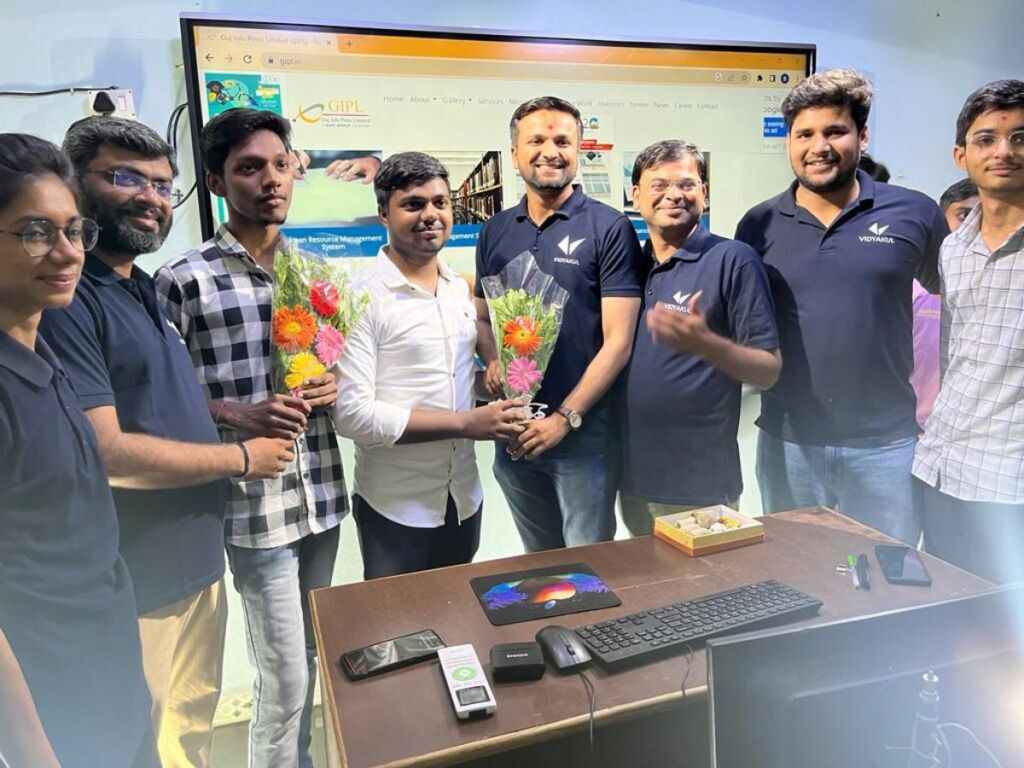 Surat (Gujarat) [India], May 26: Vidyakul, Gujarat's top online coaching platform, has achieved history by earning a fantastic 97.6% score in the class 10th examinations administered by the Gujarat Secondary and Higher Secondary Education Board (GSEB) for 2023.
Vidyakul's students' remarkable success demonstrates the platform's dedication to offering quality education and promoting academic brilliance. Vidyakul has evolved as a notable institution in Gujarat, delivering a surprising number of toppers in the GSEB SSC Exam.
Vidyakul students have once again shown their devotion and hard work by attaining excellent scores in the GSEB class 10th examinations. Vidyakul has established a new standard for academic achievement with an amazing 97.6% total pass percentage.
Notably, 23% of Vidyakul's pupils received the renowned A1 rank, while 42% received the distinguished A2 rank, bringing enormous joy to their families and instructors.
Meet Patel, one excellent student, deserves particular praise after attaining an astounding 99.99% score. Meet's outstanding accomplishment demonstrates the effectiveness of Vidyakul's educational system in cultivating brilliant young brains. This amazing performance has cemented Vidyakul's status as a school that routinely generates top-performing students in the GSEB SSC Exam.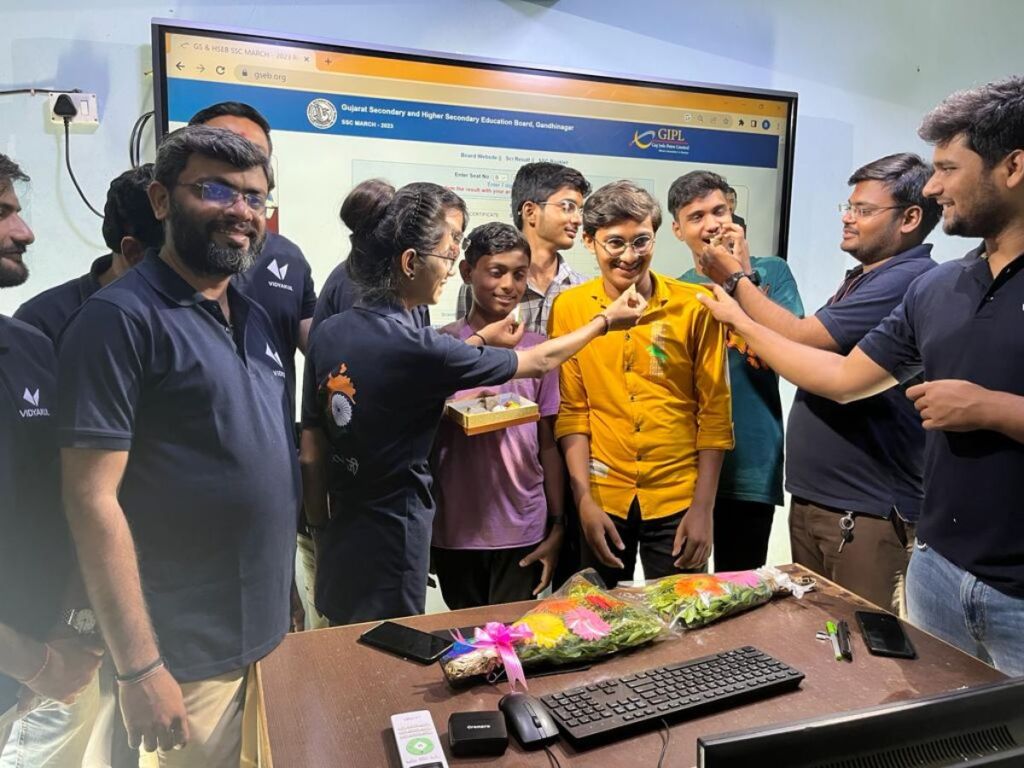 A astounding 1.80 lakh pupils from Gujarat benefited from schooling using the Vidyakul application. Among them, 31 students received first place at the state level, 52 students received first place at the district level, and an amazing 588 students succeeded at the school level. These accomplishments highlight the extensive influence of Vidyakul's online coaching platform in enabling students to flourish academically.
Furthermore, Vidyakul has expanded its dedication to delivering accessible education by giving free education to over 1.20 lakh students via their application. The fields of Mathematics and Science witnessed strong participation, with around 64% of female students benefitting from Vidyakul's educational resources. This demonstrates Vidyakul's commitment to advancing gender equality in education and empowering young women in Gujarat.
Vidyakul will shortly announce dates for honouring top students at both the district and state levels in appreciation of their remarkable accomplishments. This event will be a monument to Vidyakul's pupils' hard work, dedication, and academic talent.
Vidyakul's success story goes beyond its internet platform. The Youth Vidyakul YouTube channel, directed by Sahil Sir, has garnered enormous popularity, winning the confidence of over 1 lakh pupils who got free education. With over 6 lakh pupils subscribed, it has become Gujarat's first and most trusted educational resource on YouTube. This accomplishment demonstrates Vidyakul's dedication to using numerous platforms to give excellent education to a diverse student population.
The Vidyakul family expresses sincere congratulations and best wishes to all of its students for their outstanding accomplishment. Bhavin Bhai and Rajneesh Bhai, Gujarat heads of Vidyakul, along with Tarun Saini, CEO of Vidyakul, have expressed their pride and appreciation for their students' outstanding achievements, while also commending the dedicated teachers who played a critical role in shaping these remarkable results.