Dr Sahil Lal is being interviewed in Cambodia for the launch of metro hospital internationally.
New Delhi (India), September 14: In the realm of healthcare, some individuals possess the remarkable ability to transcend the ordinary and create a legacy that extends far beyond their own lifetimes. Dr. Sahil Lal, the torchbearer of an illustrious medical lineage, stands as a shining example of such visionary leadership. With unwavering determination and a commitment to excellence, Dr. Lal has not only inherited his father's esteemed legacy but has also propelled it to unprecedented heights.
Born into a family of medical luminaries, Dr. Sahil Lal had monumental shoes to fill. His father, a distinguished doctor with accolades such as the Padma Bhushan, had left an indelible mark on the medical landscape. Yet, driven by a fervent desire to forge his unique identity, Dr. Sahil Lal embarked on a transformative journey that seamlessly fused his medical expertise with strategic acumen.
Under Dr. Sahil Lal's directorship, Metro Hospitals has undergone a remarkable metamorphosis, transcending geographical boundaries to establish its presence on the global stage. With branches overseas, the institution has become a beacon of advanced medical care, offering cutting-edge facilities and services that rival the best in the world.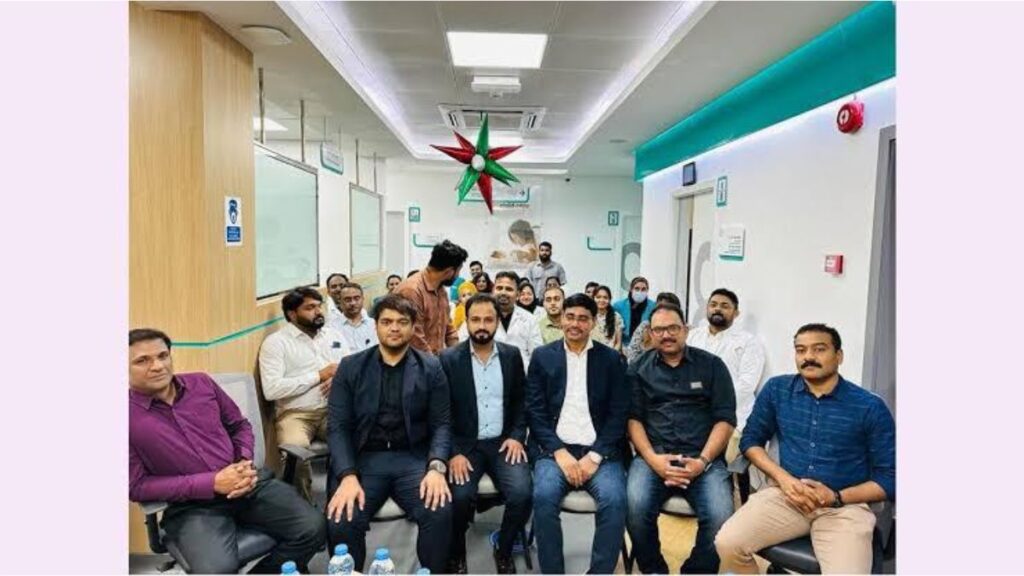 However, it is not just the expansion that sets Dr. Sahil Lal apart; it is his unyielding commitment to pushing the boundaries of excellence. The overseas branches are not mere extensions but embodiments of a philosophy that emphasizes uncompromising quality and patient-centric care. With each new medical facility, Dr. Lal's vision takes shape, offering high-class services that epitomize innovation and compassion.
The rapid expansion of Metro Hospitals overseas is a testament to Dr. Sahil Lal's exceptional leadership and strategic foresight. His holistic approach to healthcare, where patient well-being takes precedence, has resonated with medical professionals and patients alike. The newly established facilities not only showcase the latest advancements in medical technology but also exude an aura of warmth and comfort that is vital for the healing process.
As Dr. Lal takes his father's legacy to new horizons, he remains grounded in the values that have defined his family's commitment to medicine. His humility, compassion, and relentless pursuit of excellence continue to shape the way Metro Hospitals touches lives.
In an era where healthcare is at the forefront of global challenges, Dr. Sahil Lal's journey symbolizes hope, resilience, and transformation. By marrying tradition with innovation, he has unlocked a new chapter in healthcare history—one that holds the promise of a better, brighter, and healthier tomorrow for us all.
If you have any objection to this press release content, kindly contact pr.error.rectification[at]gmail.com to notify us. We will respond and rectify the situation in the next 24 hours.