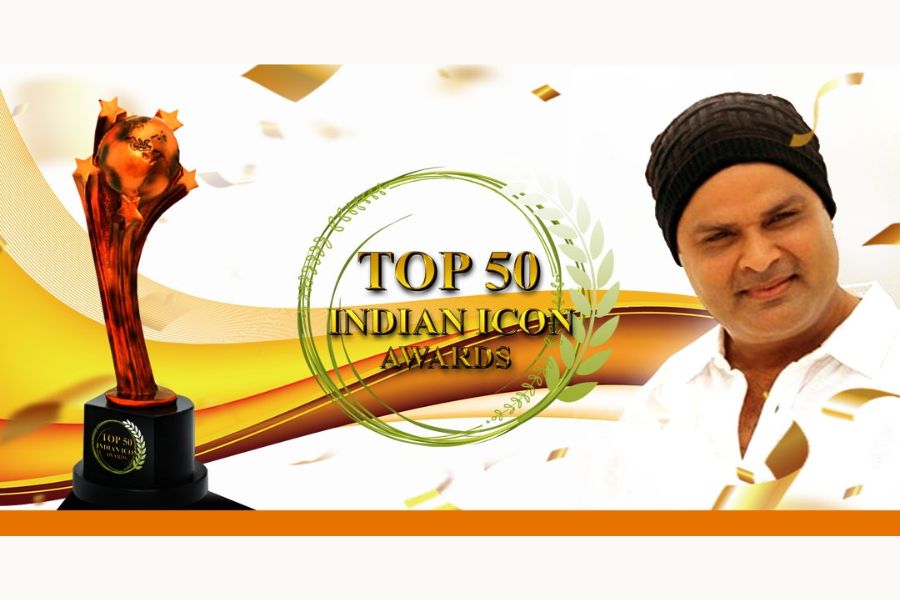 New Delhi (India), June 5: The much-awaited Top 50 Indian Icon Awards, conceived by Bollywood luminary Dushyant Pratap Singh, is ready to make a resounding impact once again as it draws participants from more than eight countries. The esteemed awards ceremony, produced by the enterprising visionary Saurabh Garg, continues to cast a dazzling spotlight on exceptional Indians who have left an indelible mark in their respective domains.
Dushyant Pratap Singh, a prominent personality in the Indian film industry, established the Top 50 Indian Icon Awards in 2016 with a noble vision to recognize outstanding individuals who often remain unnoticed. The awards have now blossomed into an annual celebration, acknowledging the accomplishments of proud Indians across diverse fields such as sports, arts, culture, business, social work, and education. Overseeing the creative direction of the awards is none other than Vishnupriya Singh, the eldest daughter of Dushyant Pratap Singh.
The Top 50 Indian Icon Awards have become synonymous with honoring proud Indians living in India and abroad. Each year, the awards pay homage to 50 individuals who have showcased exceptional dedication, commitment, and passion in their respective domains. It serves as a heartfelt tribute to those who selflessly serve others and bring glory to the nation. The awards strive to recognize individuals who have made a profound positive impact on society through their work or community service.
The upcoming season of the Top 50 Indian Icon Awards promises to transcend borders, with participants hailing from more than eight countries. This international presence solidifies the awards' reputation as a platform that unites extraordinary individuals from diverse backgrounds, transcending cultural boundaries. The event will provide a unique opportunity for cultural exchange and a celebration of global talent.
As preparations for the Top 50 Indian Icon Awards Season 5 are underway, anticipation and excitement are reaching fever pitch in the industry and among the public. The awards ceremony, which has garnered significant acclaim over the years, is expected to be a grand affair, honoring the achievements and inspiring stories of remarkable Indians who continue to make a difference in the world. The Top 50 Indian Icon Awards Season 5 not only reflects the dedication and passion of the participants but also celebrates the legacy of Dushyant Corporation, the organization behind these prestigious awards.
The fifth season of the Top 50 Indian Icon Awards is poised to mesmerize audiences, celebrating the spirit of excellence and showcasing the incredible accomplishments of proud Indians on a global stage. With its illustrious legacy and international reach, the awards ceremony remains an influential platform for recognizing and honoring exceptional talent from India and around the world.
Official Website: https://top50indianiconawards.in/
If you have any objection to this press release content, kindly contact pr.error.rectification[at]gmail.com to notify us. We will respond and rectify the situation in the next 24 hours.