RK Honored with Multiple Prestigious Awards Including India's Greatest Leader, Grand Achievers, and Global Asian of the Year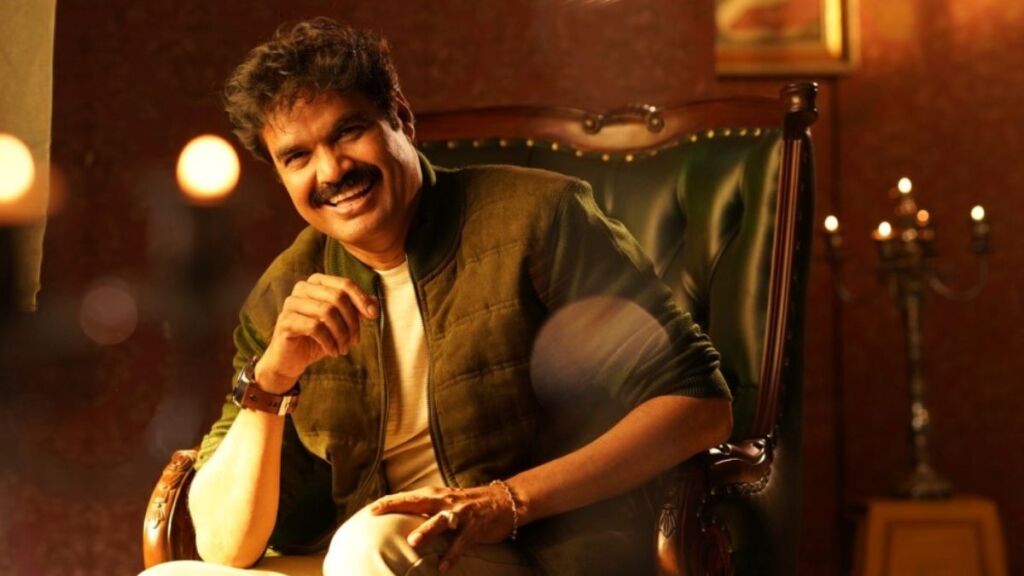 Radha Krishnan Chidambaram has achieved several remarkable feats throughout his career, including:
Guinness World Record holder for organizing a gathering of 1500 people in a single area to prove that there were no stains on their hands
Grand Achievers Award 2016 for outstanding skills in entrepreneurship
India's Greatest Leader Award in recognition of his exemplary leadership
Global Asian Of the Year award for his remarkable contributions to society
Asia One IGBL 3 – 2018
– Malaysia Dato Sri Award
Malaysia Silambam recognition
European Quality Award Licence
Honorary of Business title from Malaysia South India
European Quality Award
National Guvrav Award
India's Greatest Leader Award winner for exemplary leadership, Grand Achievers Award winner for exceptional skills in entrepreneurship and the Global Asian of the Year Award winner for remarkable contributions to society, Radha Krishnan Chidambaram has been honoured with several prestigious awards from international organizations for his outstanding achievements in the fields of entrepreneurship, charity work, and motivational speaking. These accolades are a testament to RK's unwavering commitment and dedication to his work, and his ability to inspire others to achieve greatness. RK's exceptional achievements have established him as a role model and a source of inspiration for many aspiring entrepreneurs and philanthropists around the world.
In addition to these awards, RK has also been honored with the Asia One IGBL 3 – 2018 Award, Malaysia Dato Sri Award, Malaysia Silambam Award, European Quality Award License, Malaysia South India Honorary of Business Award, and the National Gaurav Award. These awards have been given in recognition of his outstanding achievements in various fields, including business, entrepreneurship, philanthropy, and inspirational speaking.
RK is a believer in making the impossible possible. An example of his immense influence was when 1500 people in a single area collaborated to prove that there are no stains when using a particular product. This incredible feat earned RK and the participants a place in the Guinness World Record.
Recognized for his entrepreneurial achievements with the Grand Achievers Award for Outstanding Skills in Entrepreneurship. RK has founded and led several successful ventures, including one of the largest dealerships in India, which has become a market leader in its segment. RK's entrepreneurial spirit and business acumen have made him a key figure in the Indian business community, and his success serves as an inspiration to aspiring entrepreneurs looking to make their mark in the industry. RK's dedication to creating businesses that generate employment and contribute to the economy has been acknowledged through this award.
His exceptional leadership qualities and his dedication to social causes have earned him India's Greatest Leader Award, which recognizes leaders who have made significant contributions to the development of their country. RK has been instrumental in the growth and expansion of many businesses and has also been involved in numerous charitable initiatives. He has used his leadership skills to inspire and motivate others to make a positive impact in their communities.
RK is also known for his commitment to charitable causes. He has been actively involved in various philanthropic initiatives, including education, healthcare, and rural development. He has used his resources and expertise to support and empower people from disadvantaged backgrounds, and his charitable work has earned him the admiration and respect of people from all walks of life.
Apart from his entrepreneurial and philanthropic activities, RK is also an outstanding inspirational speaker. He has spoken at various conferences and events, sharing his experiences and insights with others. His speeches have inspired and motivated countless individuals to pursue their goals and dreams and have helped to create a positive impact on society.
RK's contributions to society have not gone unnoticed, and his numerous awards are a testament to his dedication and hard work. His entrepreneurial spirit, philanthropic initiatives, and inspirational speaking have made him a role model for people all over the world. His commitment to excellence and his passion for making a positive impact in the world serve as an inspiration to us all.
If you have any objection to this press release content, kindly contact pr.error.rectification[at]gmail.com to notify us. We will respond and rectify the situation in the next 24 hours.