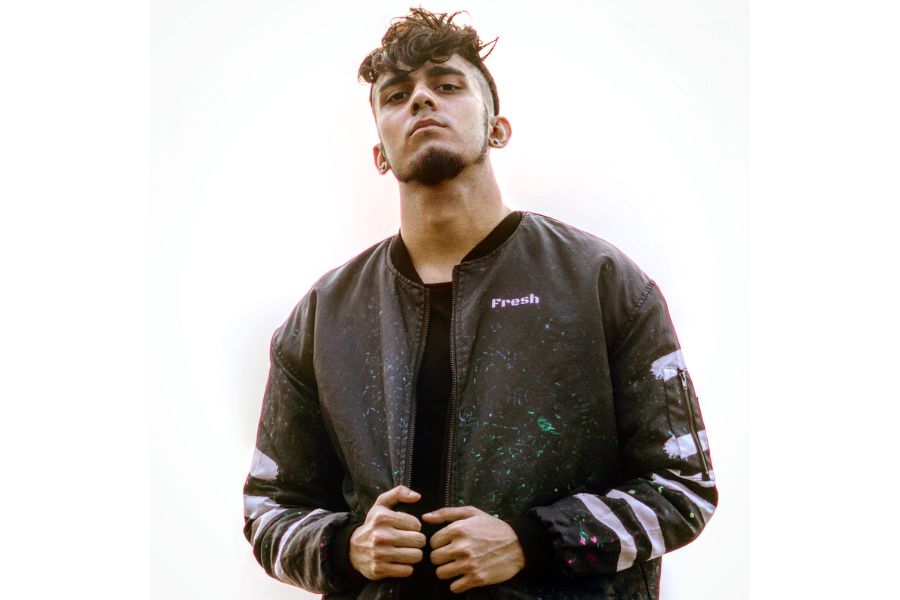 Mumbai (Maharashtra) [India], May 12: Anubhav Dadhwal, also known as imaganimatrix, has made history by becoming the first Indian street dancer to be an ambassador of Memphis Jookin, a top-tier footwork dance style that originated in Memphis, TN (USA). He's the only first-generation Memphis Jooker in India with over a decade of experience in this style. Anubhav has been recognized by the OGs of this dance form, and in 2022, he was officially certified by the Memphis culture to represent this movement in India.
Memphis Jookin is a unique dance form that features unreal tiptoe footwork, glides/slides, ankle breaks, and some superhuman footwork which also makes it look like Ballet, but for the streets & u can see how rare Anubhav's footwork is in India, u will not see many individuals doing these type of footwork that he does. Anubhav's expertise in this style has been noticed by many known names in the Indian dance scene, and he has taught this style on one of the best dance education platforms in India like Nritya Shakti, Idals, Kings United India & to some of the best choreography in the Indian dance scene "Mohan Pandey, Kartik Raja, Harshita Gautam, Alex Badad, Tanishq Joshi to name a few. Anubhav has also worked/Collaborated with the MTV hustle Rapper "Shloka" on his project called "Shok" in 2020, in which he performed Memphis Jookin freestyle & it got featured on BBC Asia.
Anubhav has been a very influential figure/Name in spreading this movement art in the Indian scene, he has formed & Directing the "Memphisjookin_india" community page on Instagram, which is an Indian Jookin community page that brings the people doing this movement together & by this initiative, there are right now aspiring Memphis Jookin Dancers all over India & the movement keeps on spreading every day. Anubhav's passion for Memphis Jookin has taken him to various platforms where he has showcased his skills. He represented this style as the first Indian street mover in BIGG BOSS 12 in front of Salman Khan in 2018 after getting sponsored by "Feel the Fiz." Anubhav's dedication to Memphis Jookin has also earned him a record of 25 seconds toe stall hold technique in India, where he balanced on a single toe & he is looking forward to breaking his own record soon.
Anubhav's achievement as the first Indian ambassador of Memphis Jookin is a proud moment for the Indian dance community. This recognition highlights his hard work and commitment to this dance form. Anubhav hopes to inspire more dancers in India to take up Memphis Jookin and bring this unique style to the forefront of the Indian dance scene.
In an interview, Anubhav said, "I am thrilled to be the first Indian ambassador of Memphis Jookin. This dance form has been my passion for over a decade, and I am grateful for this recognition. I hope to spread the beauty and uniqueness of Memphis Jookin to more dancers in India and bring this style to new heights."
Anubhav's accomplishment is a significant milestone for Memphis Jookin, which has gained popularity globally. Anubhav's dedication and expertise in this style have proven that Indian dancers can excel in various dance forms worldwide.
What began as Anubhav's interest soon became his passion and has now become a medium for him to make the nation proud. This offbeat skill sets him apart from other dancers and has given India a unique identity on the global dance landscape.
We wish Anubhav luck in the future and hope he continues achieving big.
If you have any objection to this press release content, kindly contact pr.error.rectification[at]gmail.com to notify us. We will respond and rectify the situation in the next 24 hours.