Young Entrepreneur, Pranshu Ranjan's Success is Empowering Hundreds of Youth to Become Financially Independent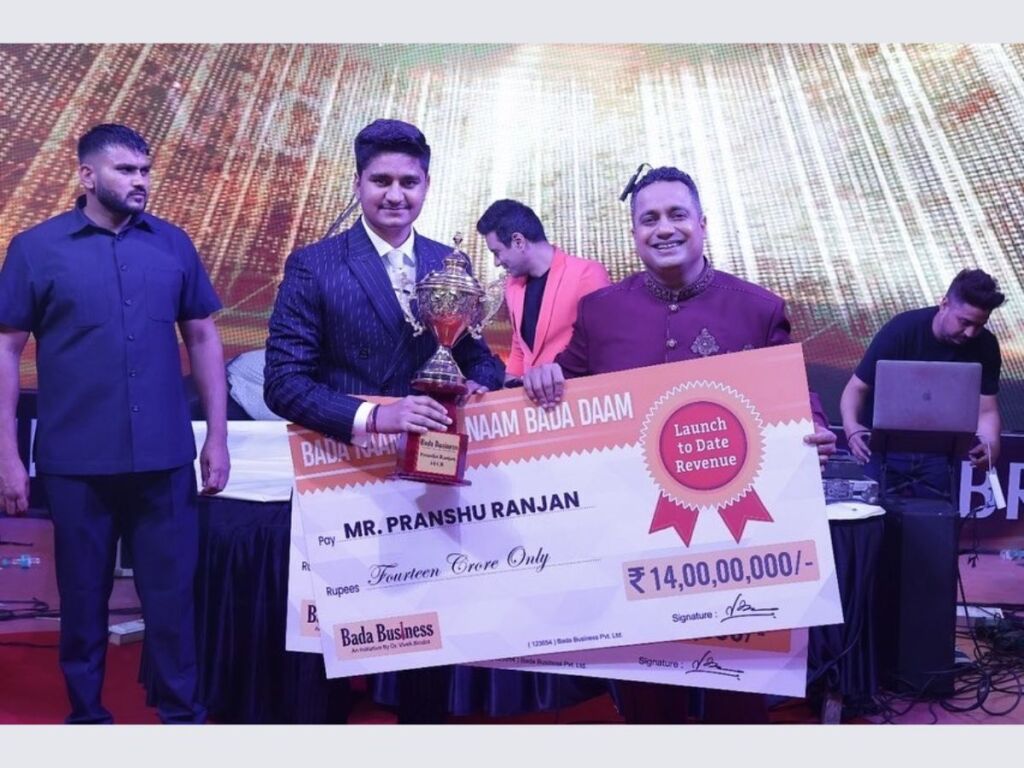 New Delhi (India), May 4: Pranshu Ranjan is a visionary leader dedicated to empowering youth through financial independence. With a passion for creating positive societal change, he has been instrumental in implementing initiatives that provide young people with the tools and resources they need to achieve financial autonomy and success.
One of his core beliefs is that financial independence is a key component of overall empowerment. Pranshu Ranjan aims to break the cycle of poverty, promote economic growth, and foster sustainable development in communities by equipping young people with financial knowledge, skills, and opportunities.
Through various programs and initiatives, he has been working to empower youth to take charge of their financial future. These efforts include financial literacy programs, entrepreneurship training, job skills development, and access to financial services such as savings accounts, credit, and investment opportunities.
Pranshu Ranjan recognizes that financial independence is not just about providing young people with financial education and resources but also addressing systemic barriers and inequalities that limit their access to economic opportunities. This may involve advocating for policy changes, promoting gender equality, and creating inclusive financial systems that cater to the needs of marginalized communities.
Pranshu Ranjan's work has positively impacted the lives of countless young people, equipping them with the skills, knowledge, and resources they need to become financially independent and lead meaningful, productive lives. By empowering youth through financial independence, he is creating a ripple effect of positive change, transforming communities and building a brighter future for future generations.
He believes achieving financial freedom involves increasing active income, making wise investments, and diversifying passive income sources. To maximize growth, one must carefully research the relevant sources, sectors, platforms, and skill sets needed for active and passive income streams. Mr. Ranjan provides training for active and passive income sources, including guidance on investing in the stock market, real estate, and starting side businesses. His ultimate mission is to empower young people to achieve financial independence through employment, business, and trade.
To achieve this mission, Mr. Ranjan's initiative collaborates with local businesses, industries, and organizations to create employment opportunities for youth through internships, apprenticeships, and job placement programs. Additionally, the initiative provides career counselling, vocational training, and skill development programs to enhance employability across diverse industries.
The initiative also provides mentorship, training, and access to capital for young entrepreneurs to start and grow their businesses. This includes guiding business planning, marketing, financial management, and access to networks for business support. It also facilitates partnerships between youth-led businesses and established enterprises for mutual growth and learning.
Through fostering youth entrepreneurship, creating employment opportunities, and promoting trade education, Mr. Ranjan aims to empower youth and secure their future. His initiative envisions a brighter future for young individuals, enabling them to contribute to their communities and achieve economic success.
As of today, Pranshu Ranjan has already mentored over 500 individuals to achieve financial independence, while more than 3 lakh people have attended his digital workshops and webinars. Additionally, he has provided guidance and support to over 1000 MSMEs and businesses, helping them achieve profitability and scalability. His dedication to empowering individuals and businesses through financial education and mentorship has made a significant positive impact on the lives of countless people and has driven success and economic growth in the communities he serves.
If you have any objection to this press release content, kindly contact pr.error.rectification@gmail.com to notify us. We will respond and rectify the situation in the next 24 hours.