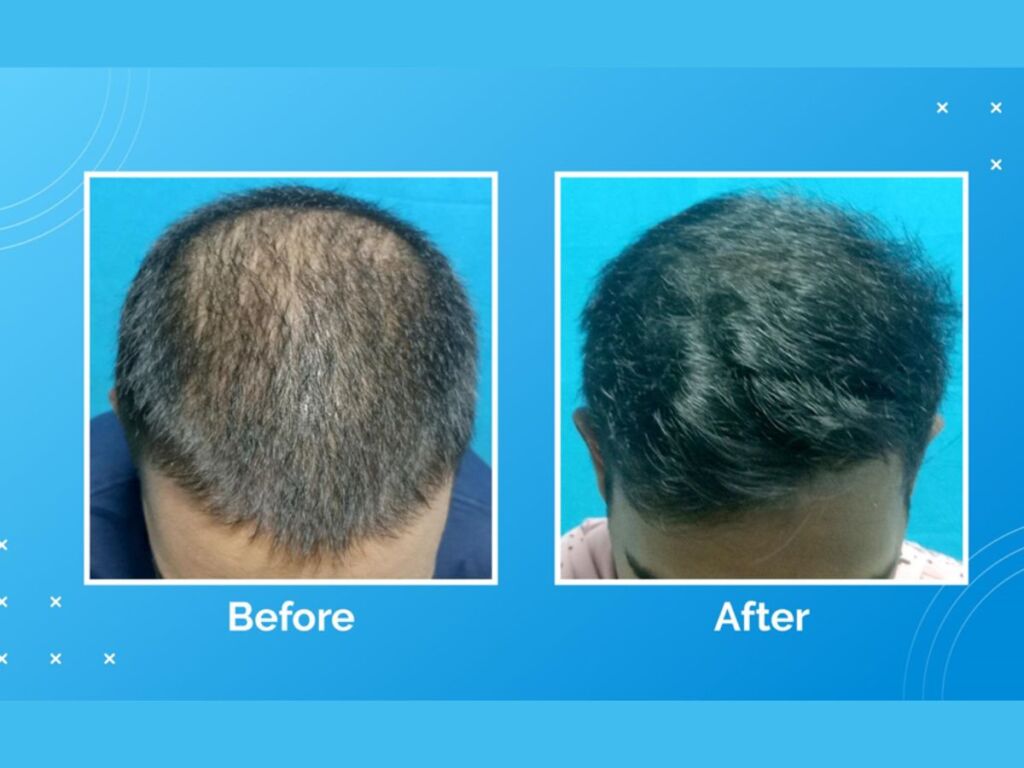 New Delhi (India), May 2: One cannot deny the fact that they are not affected by hair loss or hair thinning daily. And so VCare has got an amazing treatment that specifically assures to treat this concern.
Based on a study, 80% of both men and women are known to be affected by hair loss, which is devastating for their image. Many suffer from hair loss, thinning in silence because they're embarrassed by the issue.
VCare's Biocell treatment is one of the best hair regrowth treatments that ensure natural hair growth. Using Argan plant stem cells in nano-encapsulated form, growth factors, biomimetic peptides, and cosmeceuticals ingredients, Biocell is known to penetrate deeper into the scalp's subcellular level and strengthen the hair roots.
Along with that, Biocell hair regrowth treatment works in multifarious ways using state-of-the-art technologies such as a combination of Blue light, needleless mesotherapy, derma roller and low light laser therapy.
Using various technologies aids in achieving penetration and nourishment of stem cells in the hair matrix, thus enhancing hair growth potential. In addition, this will aid in controlling inflammation, enhance blood circulation and strengthen the hair follicle.
The ultimate point of this treatment is that it does not have any withdrawal syndromes and can be taken up by anyone suffering from hair loss, baldness and hair thinning. Most importantly, the satisfied client rate has been high for this treatment.
PROVIDING ADVANCED SOLUTIONS FOR HAIR & SKIN CONCERNS
VCare provides a wide range of solutions for all hair and skin disorders. They have the best solution for hair concerns such as dandruff, grey hair, hair fall, and more. When it comes to treatments, VCare clinics offer a multitude of advanced treatments, such as Biocell Therapy, Activated Follicular Hair Transplant (AFT), Platelet Rich Plasma (PRP) Treatment, PBS Hair Growth Therapy and more.
When it comes to skincare treatments, VCare offers Ultra Whitening Therapy, Melano Break, Carbon laser peel, Laser hair removal and many more depending on your skin concern.
VCare clinics offer a holistic approach ranging from diagnosis and treatment for all issues, including pimples/acne & scars, to anti-ageing treatments with the help of cutting-edge, FDA-Approved technologies.
ABOUT VCARE
VCare group started its operations in the "Beauty and cosmetics" field in 2004. Today it is involved in various activities like Hair Care Treatments, Advanced Hair Transplantation, Skincare treatments, Health & Wellness Education, Research & Development, Advanced Diagnostics, Manufacturing, Distribution, Retailing, Telemarketing, etc. Each of its ventures is successful since it focuses on and considers the requirements and demands of the public.
A prominent and homegrown Indian brand, VCare has brought international facilities for its clients in the skin and hair care department. At present, they have more than 50+ clinics in many prominent locations across South India, like Tamilnadu, Karnataka, Andra Pradesh, Pondicherry, and Telangana.
Over 1.5 million cases have reportedly been successfully treated at the VCare facility. They have achieved excellent outcomes for various skin and hair concerns with a team of over 100+ experienced doctors, trichologists, and cosmetologists and a service team with more than 1200 hair and skin professionals.
South India's certified trichologist, Mrs Carolin Praba Reddy, currently serves as the Managing Director of VCare. She is a woman who started her career as a teacher and put incredible effort into building VCare into what it is today.
VCare can be a great option to treat your hair and skin concerns. So stop stressing about your hair & skin problems and get in touch with VCare.
If you have any objection to this press release content, kindly contact pr.error.rectification@gmail.com to notify us. We will respond and rectify the situation in the next 24 hours.