Transform Your Life and Business with Anoop Gupta – The Sought-After Coach with a Unique Approach to Coaching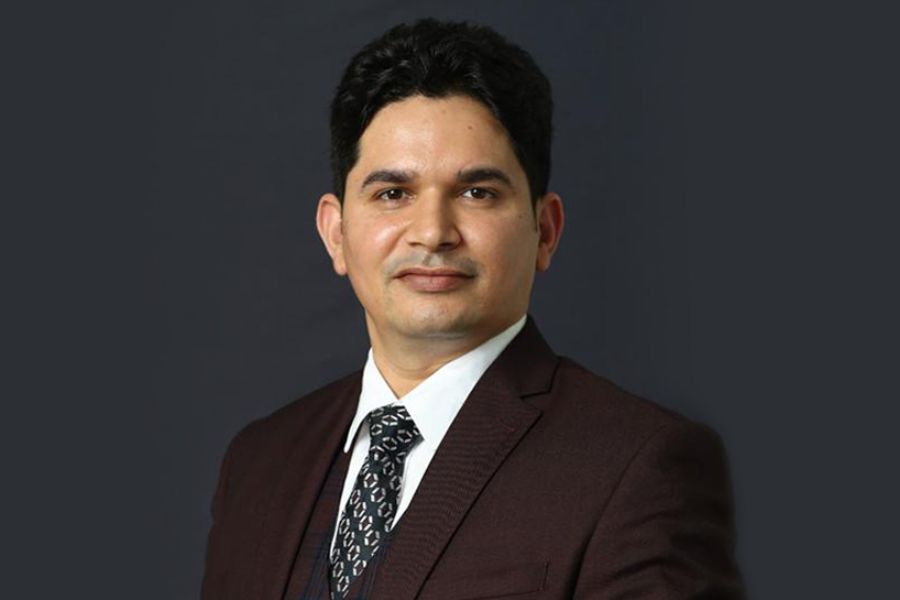 Life and Business Transformation Coach Anoop Gupta
New Delhi (India), May 23: Life and Business Transformation Coach Anoop Gupta is taking the world by storm with his unique approach to personal and professional growth. With over 12+ years of experience in the coaching/ Training industry, Anoop has helped thousands of individuals and businesses achieve their goals and live their best lives. His innovative techniques and practical strategies have garnered him a reputation as one of the most sought-after coaches in the world.
Anoop Gupta, a distinguished individual holding certifications as a life and NLP coach, possesses a Master's degree in Biotechnology from Jiwaji University-Gwalior. With a remarkable client base spanning the globe, Anoop's expertise has garnered recognition in various media outlets, including the esteemed Passion Vista Lifestyle magazine. His exceptional contributions to the field led him to be honoured with the Entrepreneur of the Year Award by the Asian African Chamber of Commerce. Beyond his coaching endeavours, Anoop is a published author, offering insightful books on personal and professional development. Fueled by an unwavering passion for assisting others, he has created a dynamic community of like-minded individuals who share a common aspiration for holistic success.
Anoop's coaching style is unique and compelling. He believes everyone has the potential to live a life of purpose and fulfilment. Through his coaching, he helps individuals identify their strengths, overcome their limiting beliefs, and create a roadmap for success. Anoop's approach is holistic and incorporates a range of techniques, including NLP, hypnotherapy, and the Law of attraction (LOA).
Anoop Gupta, the visionary behind the Anoop Life Management Academy (ALMA), has established a prominent online platform dedicated to empowering individuals on their journey of personal and professional growth. ALMA offers an extensive range of coaching and training programs, encompassing life coaching, business coaching, leadership development, and peak performance training tailored specifically for Entrepreneurs & Sales professionals. Beyond the comprehensive curriculum, Anoop's unwavering commitment to assisting others has culminated in forming a vibrant community, uniting individuals driven by a shared aspiration to achieve unparalleled success across all facets of their lives.
"As a life and business coach, I firmly believe that academic education without life education is like a body without a soul. That's why my workshop focuses on nourishing the soul with practical tools and strategies to redesign thought processes and develop millionaire habits. My mission is to help 1 million people design their dream life, and this workshop is an excellent opportunity for anyone who wants to achieve financial freedom and become the best version of themselves. Attendees will leave with food for the soul and practical tips to apply in their personal and professional lives." shared Anoop Gupta.
The upcoming workshop is an incredible opportunity for Entrepreneurs, network marketing professionals, freelancers, solopreneurs, sales professionals, and anyone who wants a 10X growth in their productivity, achieve financial freedom and become the best version of themselves. The workshop will be focused on the following key elements:
4-Step Success Formula: The workshop will provide a practical and easy-to-follow 4-step success formula for attendees to apply to their personal and professional lives.
Success Blockers-: Attendees will learn about the invisible mental blocks that prevent them from achieving success and how to overcome them.
Understand Your Current Money Blueprint: Attendees will gain an understanding of their current money blueprint, which is crucial to making any financial changes.
Why Do Most People Struggle for Money Throughout Their Life? Despite All Kinds of Degrees and Experience They Have: The workshop will address the common reasons why people struggle financially despite having multiple degrees and experience and provide practical solutions to overcome these struggles.
How to Achieve Financial Freedom by Changing Your Money Blueprint: The workshop will provide attendees with practical tips and tools to change their money blueprint and achieve financial freedom.
How to Overcome Procrastination: Attendees will learn how to overcome procrastination, which is one of the biggest obstacles to success.
10X your Productivity – Once you implement the learning of this workshop, it will help you improve your productivity exponentially.
If you want to transform your life or business, Anoop Gupta is the coach you need. His unique approach to coaching and wealth of experience make him one of the most sought-after coaches in the world.
"You can just survive with Academic education, but once u get the Life education from Anoop Life Management Academy (ALMA) you will thrive in your life", added Life and Business Transformation Coach Anoop Gupta.
To unleash your super powers, connect with Anoop Gupta on – https://coachanoop.com/
If you have any objection to this press release content, kindly contact pr.error.rectification[at]gmail.com to notify us. We will respond and rectify the situation in the next 24 hours.