Orange Abasan Unveils Full-Service Solutions for Real Estate and Heavy Infrastructure Sectors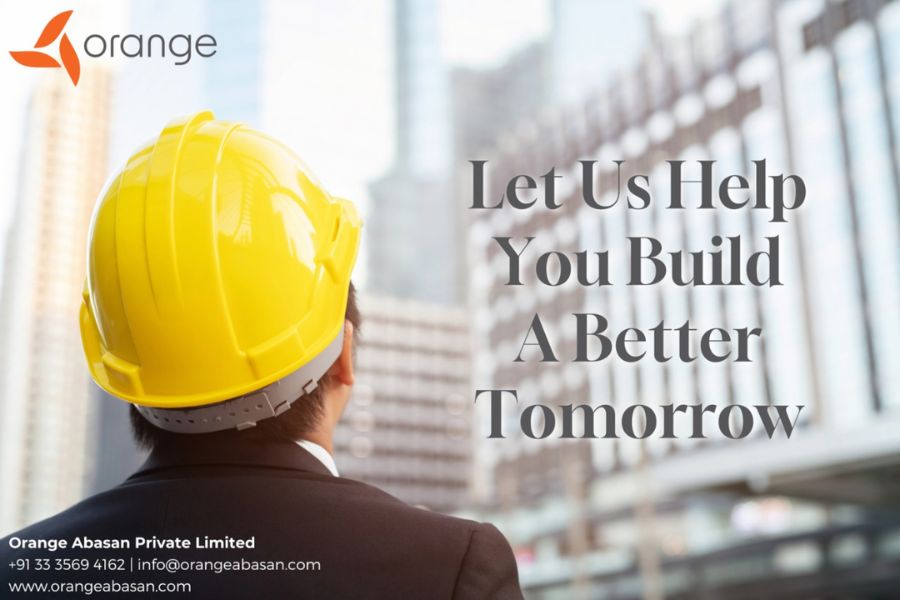 Kolkata (West Bengal) [India], April 17: Orange Abasan Private Limited, a leading construction and project management company, is excited to unveil its comprehensive service offerings specifically designed for real estate and heavy infrastructure companies. The company's services aim to deliver unparalleled expertise and innovation to ensure the successful execution of construction projects while maintaining a focus on efficiency, quality, and sustainability.
The construction and project management landscape is rapidly evolving, with real estate and heavy infrastructure companies facing increasing demands for higher quality, greater efficiency, and more sustainable practices. Acknowledging these challenges, Orange Abasan has developed a range of services tailored to address the unique needs of these industries, including:
Construction Project Management
Design and Build Services
Quality Assurance Services
Environmental and Sustainability Consulting
Heavy Infrastructure Planning and Execution
Building Information Modelling (BIM) Services
These service offerings come as a response to the growing demand for specialized expertise and innovative approaches in the construction industry. By availing of these services, real estate and heavy infrastructure companies can benefit from Orange Abasan's extensive experience, advanced methodologies, and cutting-edge technologies.
Bitan Ghosh, the Director of Orange Abasan, explains the significance of the company's service offerings: "In today's competitive market, it's crucial for real estate and heavy infrastructure companies to stay ahead of the curve. Our services are designed to provide end-to-end support, from planning and design to execution and completion. By partnering with us, companies can ensure their projects are executed efficiently, cost-effectively, and sustainably, ultimately delivering superior value to their clients."
One of the key services offered by Orange Abasan is its Quality Assurance Services, which help clients maintain the highest quality standards while adhering to strict timelines and budgets. The company's experienced team of quality assurance professionals conducts regular inspections, audits, and testing to ensure that all aspects of a project, from materials and workmanship to safety and environmental compliance, meet or exceed industry standards.
Another notable service is Orange Abasan's Environmental and Sustainability Consulting, which assists clients in integrating sustainable practices into their projects. The company's team of sustainability experts provides guidance on the selection of eco-friendly materials, energy-efficient technologies, and innovative construction methods that minimize environmental impact and support long-term performance.
In addition to these specialized services, Orange Abasan is also a pioneer in the use of Building Information Modelling (BIM) technology. BIM allows for improved collaboration, reduced errors, and more accurate cost and schedule estimation during the design and construction process. By leveraging BIM, real estate and heavy infrastructure companies can optimize their projects, mitigate risks, and enhance overall efficiency.
The introduction of these comprehensive service offerings by Orange Abasan underscores the company's commitment to providing unparalleled value to its clients in the real estate and heavy infrastructure sectors. Through its innovative approach, extensive experience, and dedication to quality and sustainability, Orange Abasan aims to become a trusted partner for companies seeking to elevate their construction projects and achieve long-lasting success.
For more information about Orange Abasan Private Limited and its range of services for real estate and heavy infrastructure companies, please visit the company's website at https://www.orangeabasan.com.
About Orange Abasan Private Limited:
Orange Abasan Private Limited is a construction and project management company committed to delivering excellence in the real estate and heavy infrastructure sectors. With a focus on innovation, efficiency, and sustainability, the company offers a comprehensive suite of services designed to meet the unique needs of its clients. By combining cutting-edge technology, industry expertise, and a commitment to quality, Orange Abasan helps clients maximize the success of their construction projects and drive long-term value.
If you have any objection to this press release content, kindly contact pr.error.rectification[at]gmail.com to notify us. We will respond and rectify the situation in the next 24 hours.