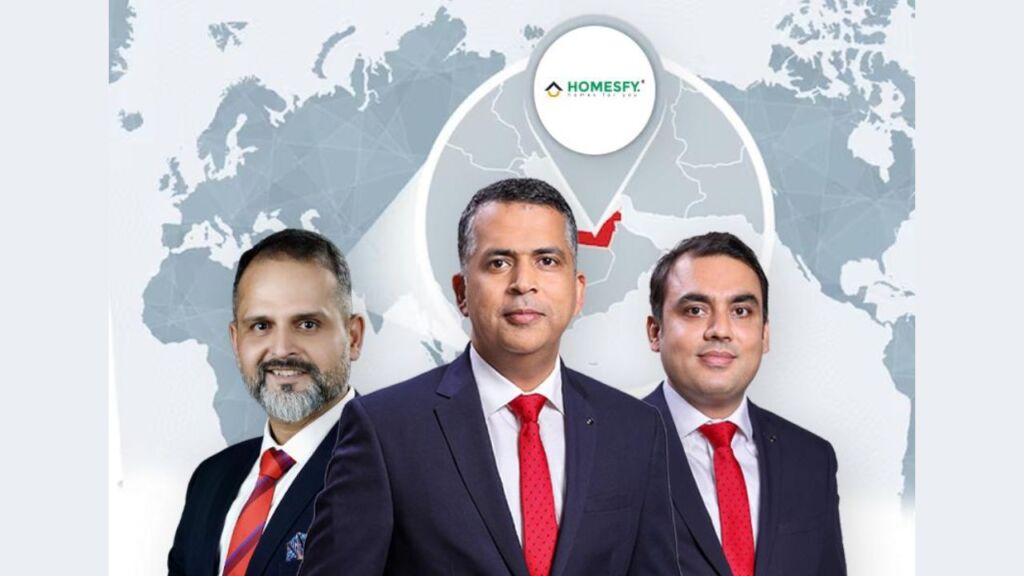 Mumbai (Maharashtra) [India], May 4: Mumbai-based Homesfy Realty Ltd., India's first listed real estate tech-enabled brokerage firm, has expanded to Dubai. In the fourth quarter, Homesfy's facilitated transaction value in India increased by 51%, which showcases the company's remarkable growth.
As part of its strategic expansion plans, Homesfy seeks to broaden its horizons globally, with Dubai being its first port of call. Homesfy sees tremendous potential in the Dubai real estate market in the coming years. Its unparalleled network of tech-enabled agents will help achieve success in Dubai.
The impetus behind Homesfy's expansion into Dubai stems from the highly auspicious growth curve of the Dubai real estate market. This growth is attributable primarily to the path-breaking policies adopted by the UAE government, which have been instrumental in driving a positive impact across the real estate industry.
In 2022, the Dubai real estate market experienced a massive upswing in sales to Indian buyers, raking in an impressive sum of ₹35,500 crores, almost twice the amount generated in the previous year. Of this total, Indian home buyers accounted for a notable 40%, positioning them as the leading buyer demographic in Dubai. These buyers mainly hail from major Indian cities such as Delhi-NCR, Ahmedabad, Surat, Hyderabad and Punjab.
Mr. Ashish Kukreja, Founder & CEO, Homesfy.in, said, "Homesfy Realty Ltd. continues to ride the wave of success. We are thrilled to announce our latest endeavor of expanding our global footprint, with Dubai as the launchpad. Dubai's progressive governance and trade policies and massive worldwide appeal have made it a popular destination among both real estate buyers and investors, and we aim to capitalize on this opportunity." 
Homesfy has consistently been a methodical real estate brokerage platform composed of highly imaginative sales, engineering, business, and marketing experts. Each of their products effectively bridges the trust deficit between home buyers and sellers through a refined and sharp approach.
The sales division in Dubai will be spearheaded by Mr. Mukesh Mishra (Head of Sales at Homesfy.in), a seasoned professional with insights into both domestic and international sales.
Mr. Mukesh Mishra, Head of Sales at Homesfy.in, said, "Despite volatile conditions and shifting consumer behavior, Dubai's property market experienced record-breaking sales, volume, and value in 2022. Dubai has seen record-level demand in residential spaces in February 2023, and with an expected growth of 20% in the coming years, it has the potential to break all records. With a decade of experience in the Indian real estate market, we are ready to pitch in Dubai."
Mr. Kiran Mhatre, Head of Sales – Dubai, who has over 20 years of experience, will also play a key role in the new territory alongside Mr. Mukesh Mishra.
Homesfy's expansion to Dubai will undoubtedly provide Indian and international investors with a gateway to the booming Dubai real estate market, which has emerged as a beacon of growth and opportunity in recent years. The city will continue to attract HNIs and expatriates, asserting its position as a major real estate market.
If you have any objection to this press release content, kindly contact pr.error.rectification[at]gmail.com to notify us. We will respond and rectify the situation in the next 24 hours.