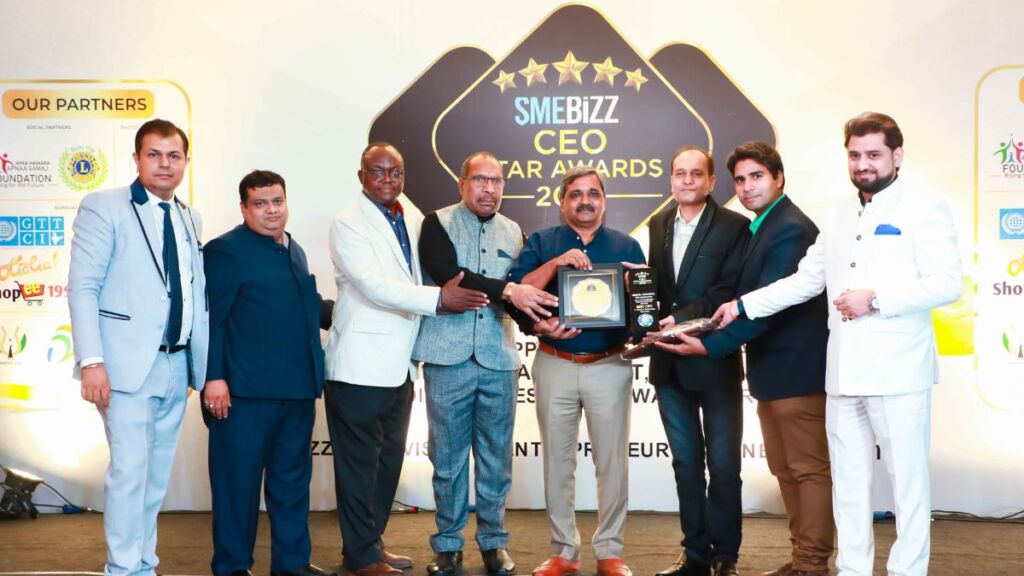 Game Institute 
Mumbai (Maharashtra) [India], April 22: Game Development Institute was established 13 years ago as a distinguished educational institution specializing in providing comprehensive game development training. Game Institutes operates in Ghatkopar, Thane, and Dombivli and has strategically planned to expand its reach by opening new branches in Andheri, Dadar, Vashi, and Airoli in the near future. This expansion is a part of our vision to offer valuable services to a wider audience and provide exceptional gaming education and training opportunities, and the institute has emerged as a preferred destination for aspiring game developers in the region.  The institute's centers are manned by a team of seasoned educators and trainers with years of industry experience and adept at handling the latest tools and software. Game Development Institute emphasizes a practical, industry-oriented approach to learning, with a strong emphasis on professional development. Graduates are prepared to pursue rewarding careers in the gaming industry, having gained practical experience and learned from industry experts.
Leadership Team
Mr. Gopal Sharma
Mr. Gopal Sharma is a seasoned professional with over 15 years of experience in the gaming industry, and he currently holds the esteemed positions of Chief Technology Officer (CTO) and Chief Operating Officer (COO) at the institute. In his role, Mr. Sharma is responsible for overseeing the development and implementation of advanced technologies that enable the institute to deliver innovative and engaging games to its customers.
With his extensive experience and deep understanding of game development and technology, Mr. Sharma is well-equipped to lead the institute toward new heights of success. He is dedicated to leveraging cutting-edge technology and driving innovation to create exciting and immersive gaming experiences for the institute's customers.
Under Mr. Sharma's leadership, the institute has made significant strides in the gaming industry and established itself as a leading player. His expertise and vision have been instrumental in developing the institute's gaming portfolio and expanding its reach across various platforms and markets.
Mr. Sharma's exceptional leadership, technical expertise, and passion for gaming make him a valuable asset to the institute and a key driver of its continued success.
Mr. Mehul Acharya
Mr. Mehul Acharya holds the esteemed position of Chief Executive Officer (CEO) and Chief Financial Officer (CFO) at the institute. With an extensive experience of more than 20 years in the fields of operations and management, Mr. Acharya's contributions to the organization have been invaluable. His vast knowledge and expertise in various business areas have been instrumental in steering the institute toward unprecedented success and growth.
Under his visionary leadership, the institute has made significant strides toward excellence and has become a leading name in the industry. His commitment to excellence and unwavering focus on delivering quality services to the students has driven the institute's success. Mr. Acharya's leadership style is characterized by a combination of strategic thinking, effective communication, and a strong focus on team building.
As the CEO and CFO of the institute, Mr. Acharya is responsible for overseeing all aspects of the organization's operations, including finance, marketing, human resources, and administration. His ability to inspire and motivate the team has been critical in creating a high-performance and innovative culture. Under his guidance, the institute has successfully adapted to the changing needs of the industry and has remained at the forefront of education and training.
"We are excited to launch our new training programs and help aspiring game developers achieve their dreams," said Mehul Acharya, CEO & CFO of GAME DEVELOPMENT INSTITUTE NAME. "Our programs are designed to provide students with the knowledge and skills they need to succeed in this fast-paced and constantly evolving field. We believe that with the right training, anyone can become a successful game developer."
These two key leaders bring a wealth of experience and expertise to the institute and will be instrumental in ensuring the success of our programs.
Key Benefits of Enrolling With Game Institute
The Game Development Institute offers a variety of benefits to students, including hands-on training, practical experience, personalized instruction, industry connections, and job placement assistance.
Hands-On Training: Students at the Game Development Institute will have the chance to gain practical experience in game design and development. They will collaborate on real projects, utilizing the latest tools and techniques, and receive guidance from experienced instructors.
Practical Experience: Along with hands-on training, the institute offers practical experience through internships and externships. These opportunities enable students to work alongside industry professionals, learn from their expertise, and construct portfolios.
Personalized Instruction: The Game Development Institute takes pride in providing individualized instruction to each student. With small class sizes, students receive the necessary attention to thrive. Instructors work with students one-on-one, delivering feedback and guidance tailored to their unique strengths and weaknesses.
Industry Connections: The institute has fostered relationships with prominent game development studios, publishers, and other industry professionals. Students can connect with these professionals, attend industry events, and acquire knowledge of the latest trends and innovations in the industry.
Job Placement Assistance: The Game Development Institute is dedicated to supporting students in finding employment within the industry post-graduation. The institute offers job placement assistance, which includes reviewing resumes and portfolios, interview preparation, and providing access to job listings and other resources.
Curriculum
The IGAME& Art Design curriculum is designed to teach students the skills and techniques needed to create assets and designs for a variety of platforms. The focus is on providing a well-rounded education that prepares students for success in the gaming industry.
In the IGAMEIntermediate program, students will learn the basics of game development for PC/Desktops, Web Games, and Android Games. This includes an introduction to coding languages and software tools commonly used in the industry.
The IGAMEProfessional program builds on the skills learned in the intermediate program, adding iOS Games to the mix. Students will gain experience creating games for a wider range of platforms, honing their skills, and preparing for more advanced roles in the industry.
The IGAMEMaster program is designed for those who want to take their game development skills to the next level. In addition to PC/Desktops, Web Games, Android Games, and iOS Games, students will learn how to create games for XBOX and PlayStation. This program is perfect for those who want to specialize in console gaming.
For those who want to be truly versatile, the IGAMEMaster Dual program offers the most comprehensive training available. In addition to everything covered in the IGAMEMaster program, students will also gain experience creating games for XBOX and PlayStation. This program is ideal for those who want to be able to create games for any platform and to work on projects that require cross-platform compatibility.
About Game Institute India:
Game Institute India is a leading provider of game development education with a focus on providing students with the skills and knowledge they need to create high-quality games for multiple platforms. The company offers a range of courses and programs that are designed to meet the needs of students at all levels of experience, from beginners to advanced developers. For more information, please visit www.gameinstituteindia.com
Contact:
Media Relations
Game Institute India
If you have any objection to this press release content, kindly contact pr.error.rectification[at]gmail.com to notify us. We will respond and rectify the situation in the next 24 hours.