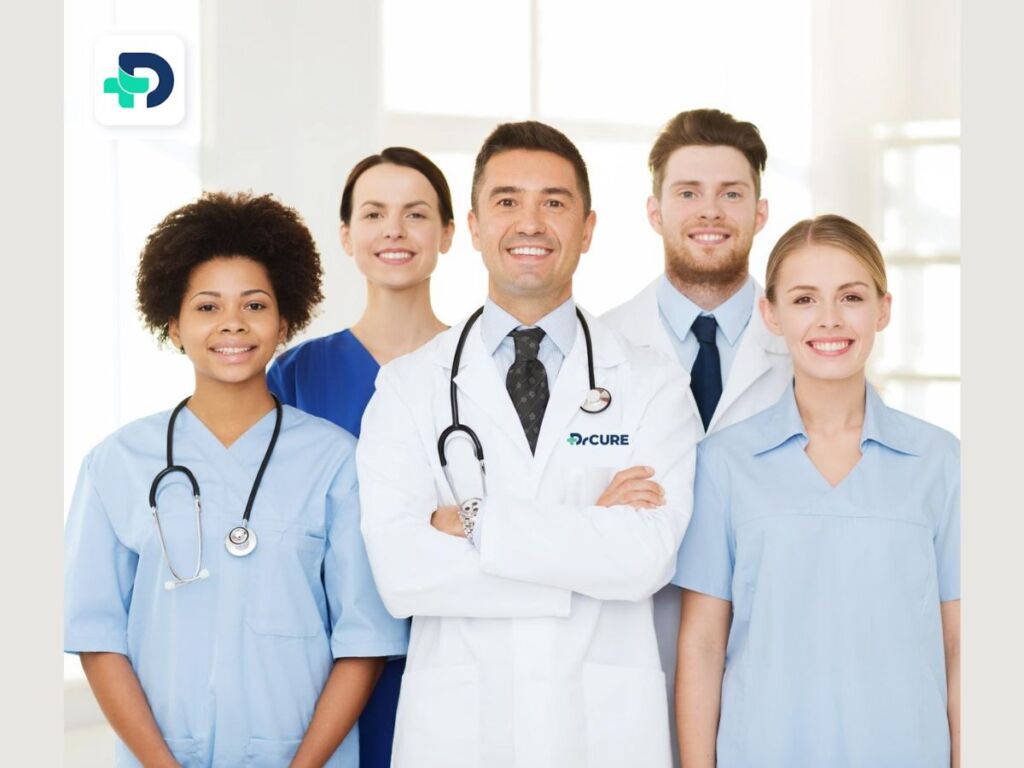 New Delhi (India), May 26: In the era of information overload, it can be challenging to find reliable and trustworthy medical information online. That's where DrCure.com comes in. With a dedicated team of medical professionals, rigorous research practices, and a commitment to evidence-based content, DrCure.com has emerged as the go-to platform for comprehensive and accurate medical information. From diseases and drugs to wellness and nutrition, DrCure.com covers a wide range of topics to empower users with the knowledge they need to make informed decisions about their health.
Reliable and Vetted Content:
At DrCure.com, the core principle guiding our content creation is to provide factual and vetted information. Our team of medical professionals, comprising doctors, researchers, and experts in various fields, diligently curates the content to ensure its accuracy and relevance. Every article published on our platform undergoes a thorough review process, involving multiple rounds of scrutiny by our team of doctors. This meticulous approach guarantees that our users receive trustworthy information that they can rely on.
Evidence-Based Approach:
Medical information should be based on solid evidence and scientific research. DrCure.com understands the importance of evidence-based medicine and strives to deliver content that is grounded in scientific literature. Our team of researchers delves deep into the latest studies, clinical trials, and medical journals to gather the most up-to-date information. By adhering to this evidence-based approach, DrCure.com ensures that users can trust the information provided and make informed decisions about their health and well-being.
The Journey of DrCure.com:
The inception of DrCure.com was not an easy feat. From its humble beginnings to its current status as a reliable medical information platform, the journey has been filled with challenges and milestones. The initial hurdle was assembling a team of talented professionals who shared the vision of DrCure.com. Through a rigorous selection process, we handpicked medical experts who possess not only the necessary expertise but also a passion for disseminating accurate medical knowledge.
Furthermore, the development of the platform itself demanded meticulous planning and execution. Our dedicated team of developers worked tirelessly to create a user-friendly interface that would enhance the overall experience for our visitors. DrCure.com's commitment to quality and user satisfaction has been the driving force behind every step of its development.
DrCure.com takes pride in providing comprehensive coverage of various medical topics. Whether you're seeking information on common diseases, dental health, pharmaceutical drugs, wellness practices, or nutrition, DrCure.com has got you covered. Our vast library of articles encompasses a wide range of subjects, ensuring that users can find reliable information on any health-related query they may have. We strive to empower individuals with the knowledge they need to lead healthier lives.
In a world where misinformation and unreliable sources abound, DrCure.com stands out as a beacon of trustworthiness and accuracy. With its team of medical professionals, rigorous research practices, and commitment to evidence-based content, DrCure.com has become a leading platform for reliable medical information. Whether you're seeking information on diseases, drugs, dental health, wellness, or nutrition, DrCure.com provides vetted and authentic content that you can count on. Empower yourself with knowledge and visit DrCure.com for all your medical information needs. Your health deserves nothing less than the best.
If you have any objection to this press release content, kindly contact pr.error.rectification@gmail.com to notify us. We will respond and rectify the situation in the next 24 hours.