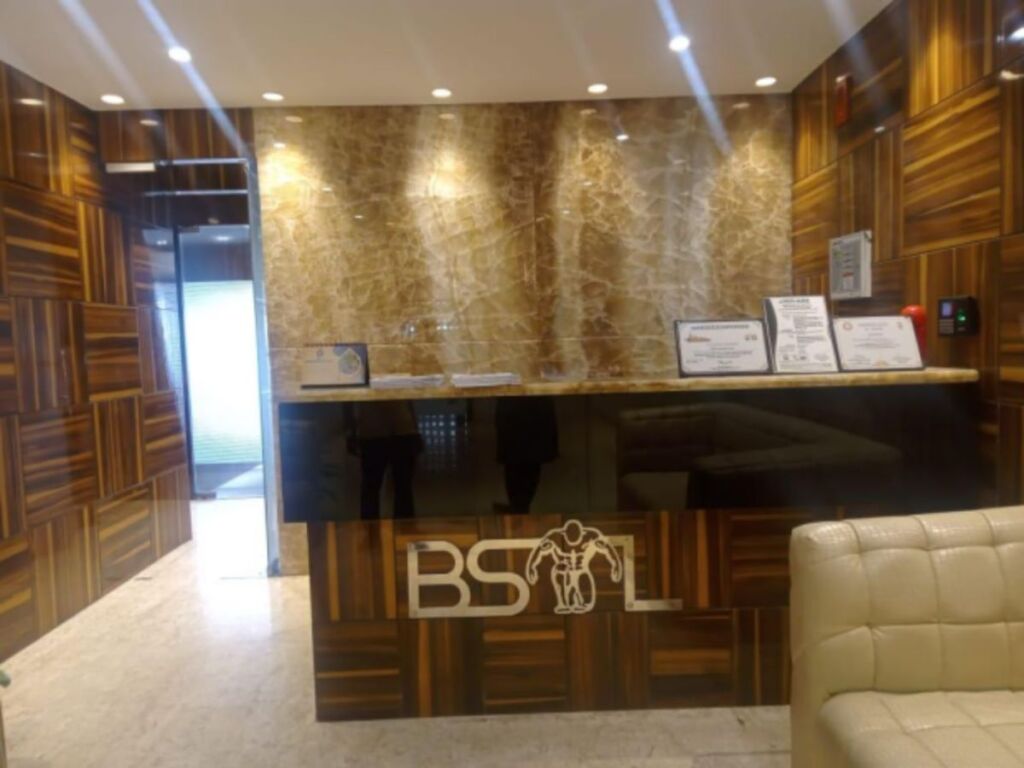 Kolkata (West Bengal) [India], May 30: BST Infratech Ltd. is one of the largest manufacturers, suppliers and exporters of superior-quality Iron & Steel Products. Established in 2007 by Sri Gopal Kumar Agarwal, the company grew exponentially throughout the years and has become an integral part of India's ever-growing, progressive and advanced iron and steel industry. The company has been around for 16 years, and in these years, they have become a very popular brand among its customers.
The founder of BST Infratech Ltd., Shri Gopal Kumar Agarwal, currently serves as the Managing Director of the company. In the context of creating his dream company, he said, "The idea was simply to make a company that can produce high-quality iron and steel products which would provide a solid and reliable foundation to all constructions, big and small, alike. I had put everything into making this company and never looked back. The next few years had been tough. When I look at its growth and active participation in the progress of our country, I realise that it has far exceeded my expectations. I hope our new leaders, equipped with talent and insight, will take the company much further in future."
About BST Infratech Ltd. 
Inspired by the ideals of Mr. Agarwal, BSTL is actively engaged in infrastructure development work, such as the direction and stringing of high-tension power transmission lines and many other products. Our products are approved by the Bureau of Indian Standards and certified by the marked licences designating the authenticity of all the products. These licences are a mark of trust that will always help you trust us in terms of quality products being produced and serving your purpose.
The company's factory with a progressive Structural Mill is built on a total area of 19 acres at Mondalpur, Jamuria Industrial Estate, and Burdwan, West Bengal. Currently, we produce 36,000 MT approx. of Iron and Steel products annually.
BST Infratech Ltd. corporate office is located at 20B, Abdul Hamid Street, East India House, Kolkata- 700069, and we are always ready to serve our clients with the utmost dedication
Products
Mr. Agarwal always believed in creating a range of high-quality products which will fulfil multiple requirements of the customers. BSTL is an active contributor in the constructional and tangible development of the country through the range of reliable products.
BSTL is known for its superior-quality MS HR Strips. MS pipes are mainly used for construction, whereas GI Pipes serve as the medium of raw water, especially in rural areas. BSTL goes on to offer Metals Beam Crash Barriers, MS Wire Rod & HB Wire and Swaged Type Steel Poles. BSTL products also include EHV Transmission and Substation and Railway OHE Galvanized Structures and Cantilever Bracket Tubes/Guide Tubes. BSTL also offers TMT Bars.
Vision 
Mr. Agarwal had a unique vision. This simple yet powerful vision has been the primary driving force for BST Infratech Ltd. The company's vision is to be recognized as a top global iron and steel company that provides innovative solutions to meet the ever-changing demands of customers. The company's aim is to create a sustainable future for our stakeholders by maintaining responsible business practices, protecting the environment, and promoting social responsibility.
It aims to leave Indian footprints in the global infrastructure industry backed by world-class performance and operational excellence. To build its position among the most admired infrastructure companies in India & become the best-in-class service provider globally.
Mission  
The company's mission is to provide top-class iron and steel products that fulfil the requirements and expectations of the customers while also promoting sustainable development. BST Infratech Ltd. strives to ensure that our products are reliable, safe, and of the highest quality. Shri Gopal Kumar Agarwal has always motivated dedicated employees to never compromise the mission of delivering the very best products and ensuring customer satisfaction and delight.
We maintain high standards of precision, quality and punctuality. We display technical soundness and construction effectiveness in all our deliverables. Preserving nature and enriching the life of the public at large is our priority. Setting new benchmarks of resource utilisation and efficiency is our dream achievement. We create value for stakeholders.
The company aspires to achieve excellence in every aspect of our business, from manufacturing to customer service. The goal of the company is to maintain a high level of professionalism and integrity in all dealings and to be a trusted partner for the customers and stakeholders.
As a company committed to excellence, we continuously invest in research and development to improve our products and services. The company also prioritises the health and safety of the employees and the communities where they operate. At the same time, the company is committed to creating an eco-friendly and sustainable future for everyone involved with the organisation.
BST Infratech Ltd., thanks to the insight of all our leaders, is confident that the company's commitment to quality, innovation, and sustainability will enable it to achieve its mission, vision, and aim while contributing to the growth and development of iron and steel industry.
Recent Exhibitions and Awards
Traffic Infra Tech Expo – 10th Edition, 16-18 Nov 2022, Bombay Exhibition Centre, Mumbai, Products Displayed- Metal Beam Crash Barriers 
81st Annual Session of Indian Roads Congress 2022 from 08-11 October 2022 at Lucknow. Products Displayed- Metal Beam Crash Barriers 
Tube India – 9th, All Indian Exhibition & Conference for the Tube and Pipe Industries from 23-25 November 2022, Bombay Exhibition Centre, Mumbai Products Displayed- M.S. & G.I. Pipes 
CIA World Construction & Infra Awards, 8th Edition, 22 August 2022, Sahara Star, Mumbai
Winner of Best Company (No.1) in MS Steel Pipes and Best Company in Metal Beam
Crash Barriers for Road Safety awards.
Corporate Office:
20/B, Abdul Hamid Street, 9th Floor, East India House, Kolkata- 700069, West Bengal Phone 033- 22623915, 40659097, 22628471,
Email: pipemkt@bstl.in, safety@bstl.in
Works:
Jadudanga, Mondalpur, Jamuria Industrial Estate, Dist – Burdwan – 713336, West Bengal, India
Phone: 0341-2456677 / 2456678
Email: babastrips@gmail.com
This press release is issued by BST Infratech Ltd.
Contact information: Name: Mr. Rohit Pareek, Designation: GM, Business Development Phone Number: 9903633123
Email: rohitpareek123@gmail.com, pipemkt@bstl.in
Website: http://www.bstl.in/
If you have any objection to this press release content, kindly contact pr.error.rectification@gmail.com to notify us. We will respond and rectify the situation in the next 24 hours.